What a nice way to start one's day: with tea and a sock.
The sock is the second half of a pair that I am knitting for my friends' daughter's first birthday. This little girl was the recipient of
the first sweater I ever made
, and I decided to follow the same strategy to figure out socks: start small!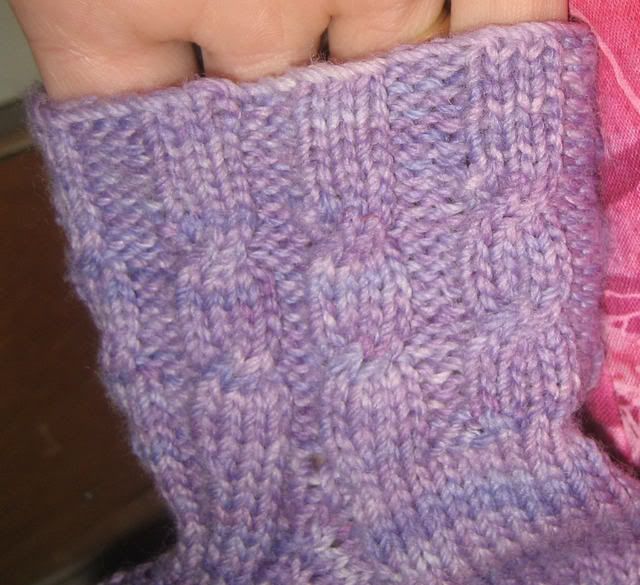 The sock is just a plain top-down sock that fit my needs: pattern uses sock yarn and is sized for 12mo. I decided to jazz them up a little by adding the cables to the cuff. I really had no idea how much yarn they would take, so I used the bigger of my 2 skeins of leftover sock yarn. In this case, the yarn is leftover from
the feather & fan scarf
that I knit for my Great-Aunt Jenny. I was a bit perplexed by the gusset instructions, but decided to just gto for it, and I've had great success.
The panda mug is one of a pair that my friend Elise gave to Jack and I as a wedding present. She threw the mugs (on a potter's wheel), glazed them, and hand-painted the pandas and the gold edging. I love these mugs!