Having reviewed the posts on the first page of my blog, I am pretty embarrassed at my seeming lack of productivity! But you know, in the last month and a half, I finished a joint honours degree, started a new job, and have been promoted. So, I've been busy -- but I have also been knitting. I am in this weird stage of life where I come home from work, and there's nothing to do. Sure, there are always more dishes to be washed and more laundry to be sorted, but this is the first time in my adult life where I have not come home and had to go straight to schoolwork or a contract. I have always, since my second last year of high school, been working. The only summer where I did not take summer classes at University, I worked two jobs. Every other summer, I have worked and taken a load of summer classes. So now, when I get home from work, the only balancing act is: Should I knit? Should I read --
for pleasure
? Should I do housework?
It is beautiful.
On to knitting! Here is a FO I finished over the summer: a dragonskin scarf for my mother.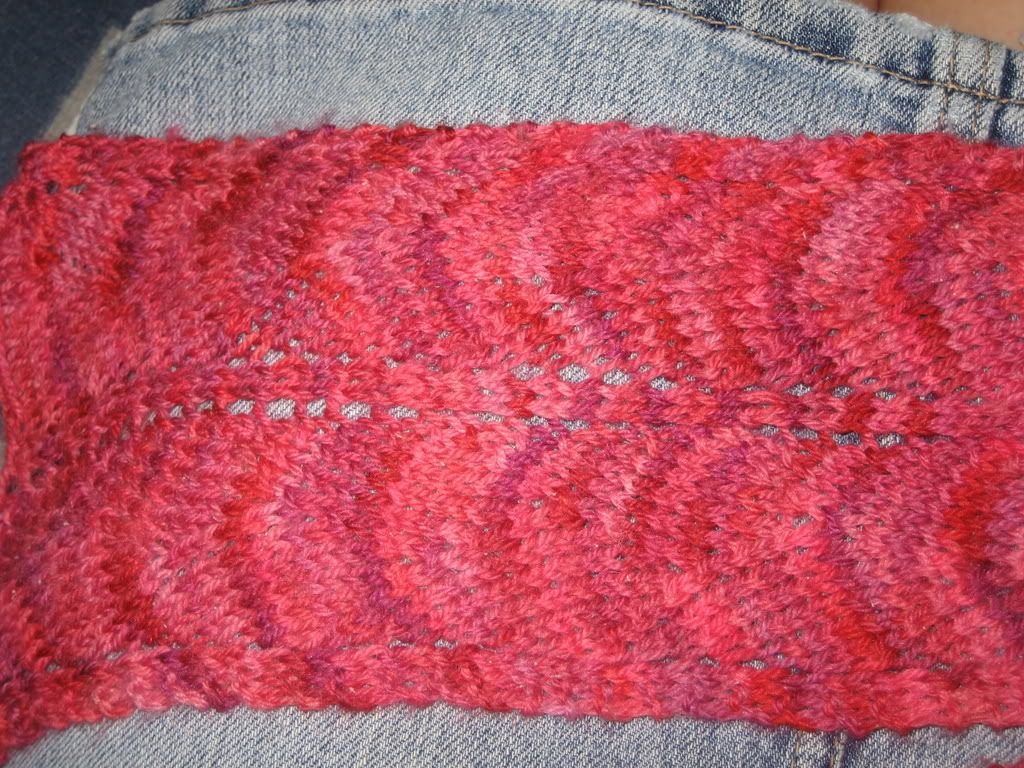 Project:
Choke
, by Ailsa Daly
Made for:
Mum's 50th birthday
Yarn:
Tanis Fibre Arts fingering weight in Royal Flush
I really liked the pattern (so cool! Dragon scales!) and have gushed about this yarn before.. Both are highly recommended! I intend to make this scarf again, but not with a hand-painted yarn -- as beautiful as it is, I felt like it hid the stitch definition. And, I stand by my earlier assertion: So cool! Dragon scales!!!!!!!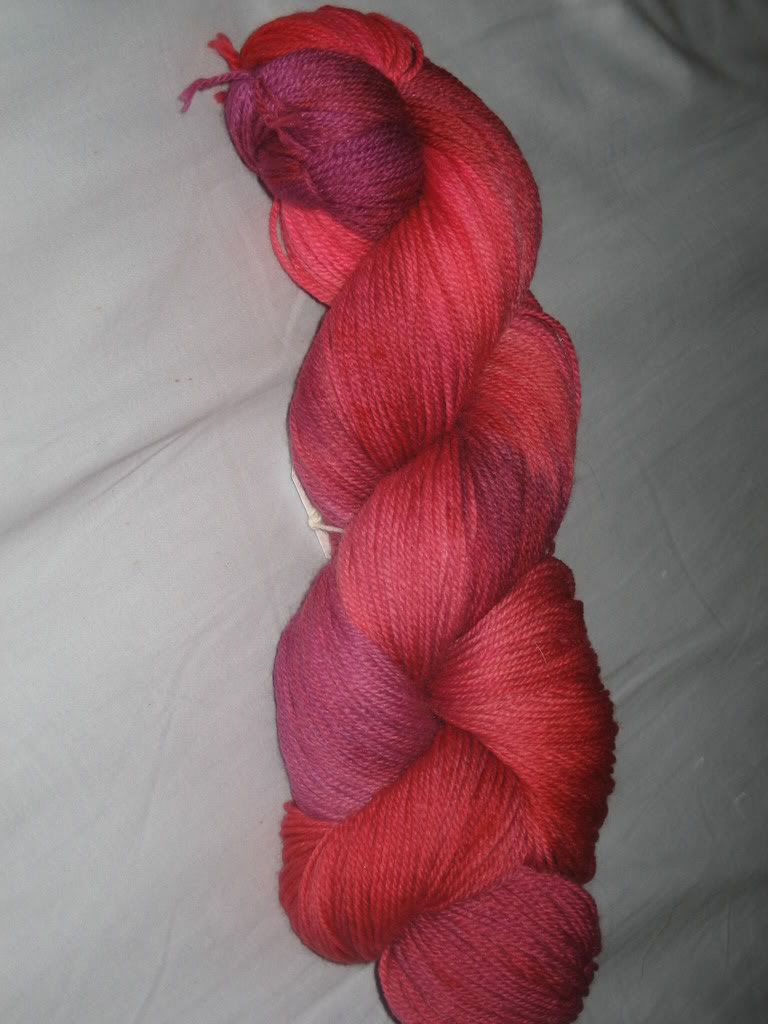 Ooh, look at how beautiful the yarn is!!!!!! The yarn is from
the same fibre artist
as the yarn I used to knit
Jenny's Scarf
-- I vowed to never again knit a scarf with sock yarn, but holy moly, it is so beautiful and irresistible! One day, I'll knit socks.. Maybe.