Ooh, look what is coming along so nicely: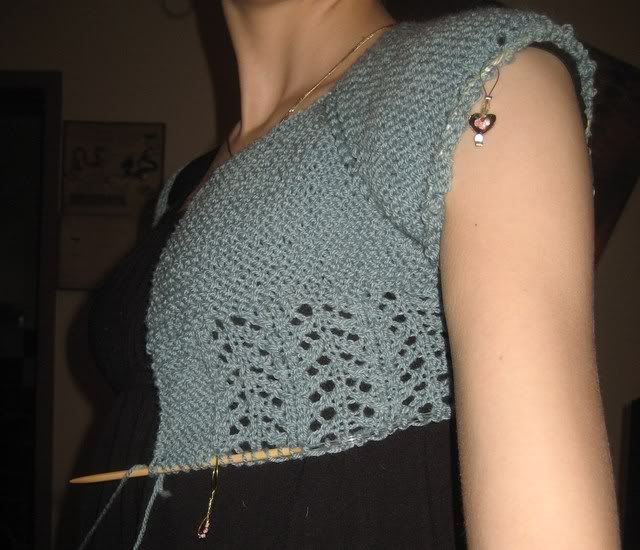 Yep. I am really enjoying knitting my Lady Sweater. I did have to rip out the entire yoke twice, but I figured out my math and it's great. Okay, I admit I only ripped the yoke out one and a half times: I never finished frogging the second time and just started this one from a new skein. I will use the half-frogged attempt for the sleeves. But I haven't knit a single row since that picture was snapped! Well, I have, but on another project..
Yes, I started another one. the Christmas stockings are a kind last-resort project, so they don't count, but I started knitting a white mohair shrug. Jack picked up the yarn for me, and I felt I should start on it right away! I should go snap a picture, actually. THEN I will work on the Lady Sweater. I am excited to buy buttons for it, but won;t let myself go to the button store until it is done; that's just another excuse for procrastination!
ETA: Here's the mohairiness: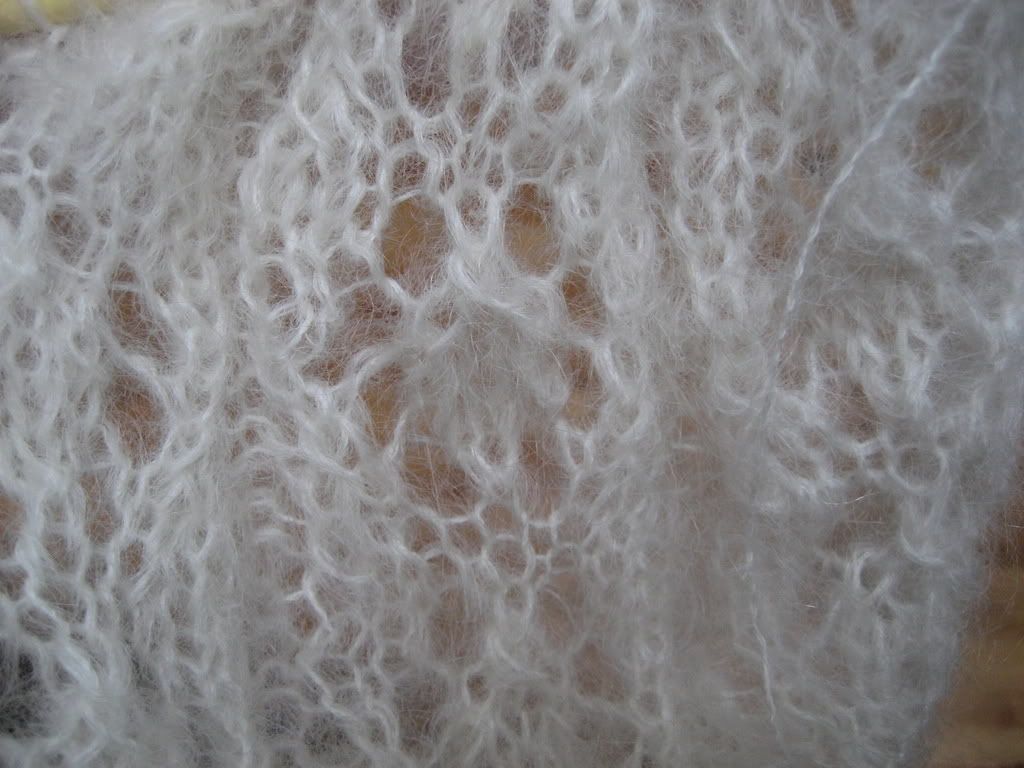 Also, I love autumn.