After seeing
this sweet pincushion
, I had to make one! Unfortunately, I don't have many (any) scraps or selvedges, but I do have some pretty cotton prints waiting to be used.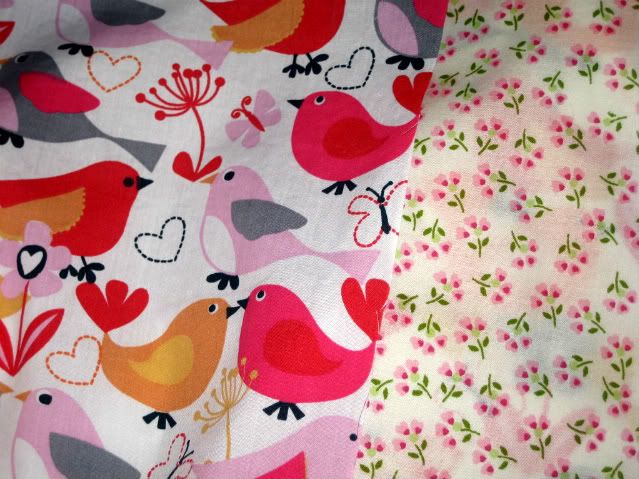 Oh, and I don't know how to quilt but was willing to learn -- except none of my fabrics really complimented each other. So I just made the pin cushion without the quilt squares, or the fancy selvedge pockets. I found a Montreal crafter (on Ravelry!) with a scrap of quilt batting, and got to work.
I used the bird print for the outer pockets and the cushion, muslin for the main piece in center and the backing, and a small floral print for the inside of the pockets. The cushion itself is lined with quilt batting, and stuffed with fine steel wool and some cotton scraps. This will help the needles stay sharp.
The most difficult part of this project was the binding! It was really tricky, and isn't perfect, but that's okay.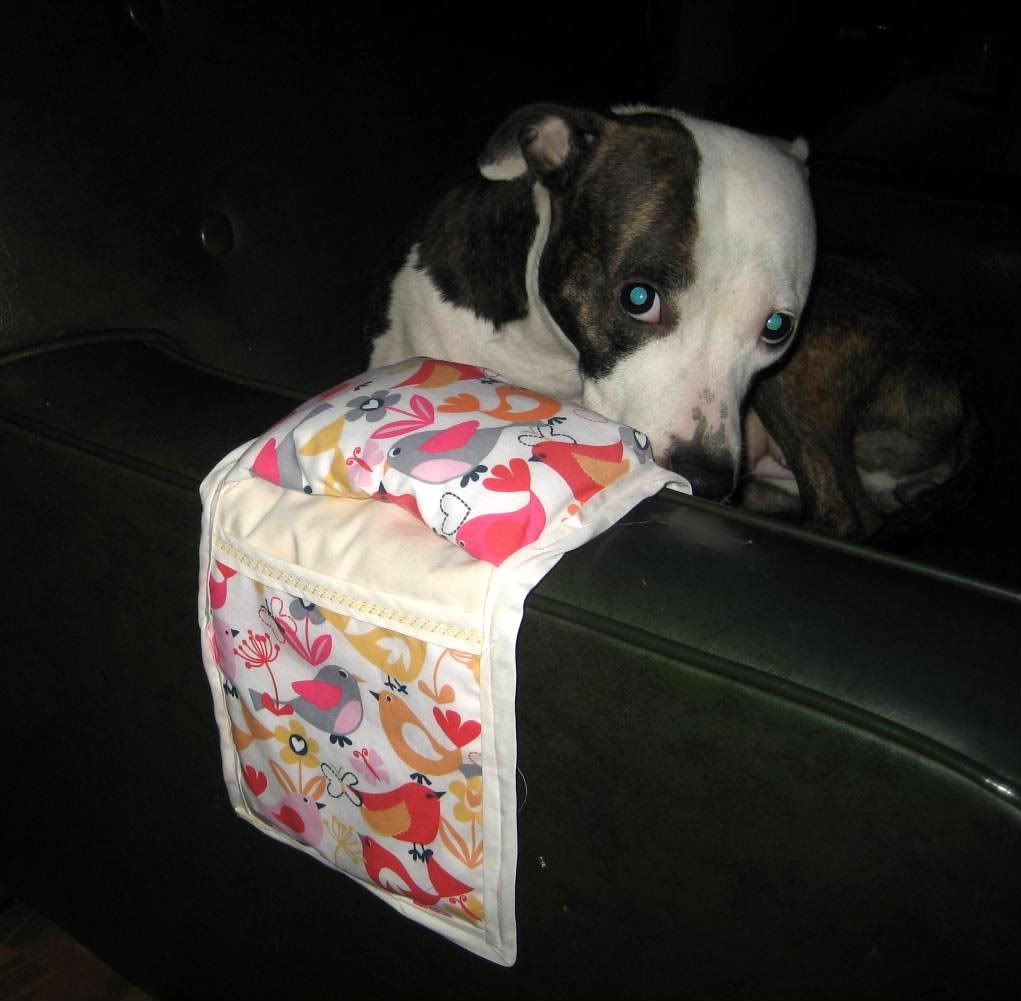 This is a Christmas gift for my grandmother, who is always sewing, quilting, or knitting.