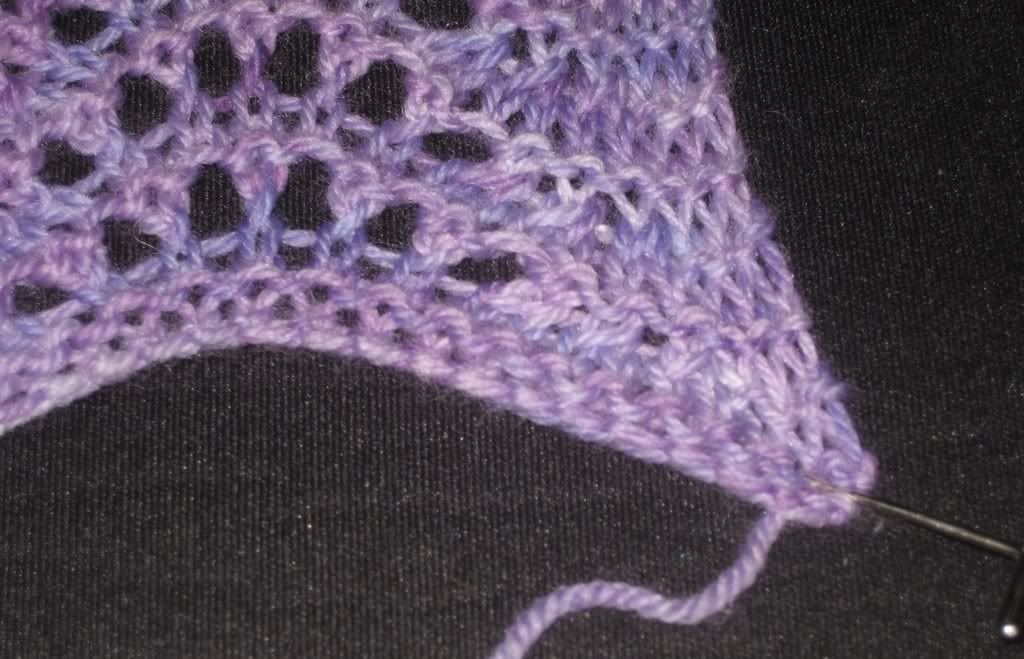 Yes! I finished knitting on Monday, and blocked it tonight. Should be dry in the morning..
I'm thinking I will add beaded fringe, so I'll need to head over to Bidz soon.. Probably won't have a chance until this weekend -- maybe tomorrow, if they're open into the evening.
I'll tell the story of it when I post the final pictures.